Ordering
---
Canadian & Foreign orders over $100 should have Insurance or Registration. Insured shipments must be sent via Priority Mail International. There is no insurance for First Class International packages - they can be Registered. Email us for a shipping quote.
---
---
Mailing address:

Q-Car Company, Inc.
7028 Little Creek Rd.
Bangor, PA 18013

Ordering - Check or Money Order
Do NOT use the "Add to Cart" buttons on the product listing pages if you want to order this way.
PLEASE MAKE CHECKS OR MONEY ORDERS PAYABLE TO :

---
DOMESTIC ORDERS: Payment must accompany all orders. The use of order forms is not required. Just be certain your name and address are clearly written on your order. Do not rely on the return address on your envelope or check as most often these will become separated. Please write legibly; if we can't read or understand your writing we cannot ship your order and we will have no way to contact you. Shipping and handling charges must also be included on all orders. If you must send cash it must be via Certified or Registered mail - we are not responsible for lost mail.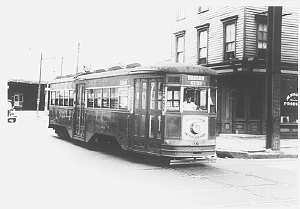 Please provide a street address where possible. If you are a rural delivery and have a box number please give us the route number or road name and your phone number.
Delivery time varies with product demand. See our Home Page for current delivery estimates. If you have special requirements, such as a vacation deadline, birthday, etc., let us know and we will do our best to accommodate your delivery schedule.
CANADIAN ORDERS: Payment must accompany all orders. They can be paid by either International Postal money order or by check payable in US funds drawn against any United States bank. We cannot accept any check other than the above. Shipping and handling charges must be included with each order. Click here for shipping and handling charges.
O Scale Catalogs sent to Canada cost $7.00.
FOREIGN ORDERS: Payment must accompany all orders. (see Canadian orders on how to pay.) Shipping charges must be included with your order. Allow for a minimum of 2 kilos on parts orders; we will credit any postage overage. If insufficient postage is included we will eliminate items ordered to cover postage.
O Scale Catalogs sent overseas cost $8.00.
Back to Top
---
---
Ordering - Using Paypal
If you prefer an alternate payment arrangement we now accept Credit and Debit Cards using PayPal.
If you would like to use a payment form other than Check or Money Order you can use the "Add to Cart" buttons on our product listing pages. When you are finished selecting what you need you can use the "View Cart" button at the top of the page and proceed to the PayPal site and use your debit or Credit Cards.
You do not have to have a PayPal account to use your credit card. When you are ready to pay click on "View Cart" and it will bring you to the PayPal login page. Look for the "Don't have a PayPal account:" line to the lower left near the VISA logo. Click on the word "continue" in that line and it will allow you to enter your credit card info. For a look at a non-functioning version of this page you can click here.
Don't use the "Add to Cart" buttons if you want to pay with check or money order. Paying with check or money order hasn't changed. Send us your list and payment and we will send you your order; if you want to check stock email us the list in advance and we will let you know if we have stock on all your items. If you have any questions please contact us via email.
Shipping and handling charges using Paypal are different from those paid for by Check or Money Order. Shipping Charges will be added to your PayPal order automatically.
Back to Top
---
---
Ordering - Using Paypal Orders with Special Requirements.
Not all PayPal orders can be accomplished with our "ADD to CART" buttons. As an example, if you want to order a truck we need more information than is listed at the "Product Listing" page for these. The best way to place this order is to email us your list or requirements. If you want to insure your shipment let us know; we will add the correct amount based on your order total. At that point we will send you an invoice.
You can then log on the PayPal in the usual way and hit the "SEND MONEY" button. PayPal will prompt you for a email address of the person you want to send money to. Enter contact@qcarcompany.com Then enter the amount of money you are sending - and hit the "CONTINUE" button. That should display the amount you are sending and to whom. My name or our company name Q-Car Company should appear with our address 7028 Little Creek Road, etc. If this is correct just hit the "SEND" button. If it is not please stop the transaction, and let me know via email.
Once we are notified the money has been sent by PayPal (which is immediate) we will confirm the order via email with our normal "Order Confirmation" so you know Q-Car has received the payment and the order is on the books.
This works for domestic as well as overseas shipments.
Back to Top
---
---
Domestic Shipping Insurance
PayPal and Non-PayPal Shipments
To add Insurance to a Domestic Paypal Order go to the Shipping Insurance page. It can be ordered just like any item in our catalog.
For non-paypal orders just select the amount of insurance you want - it should at least equal your order total - and add that amount to your payment.
INSURANCE is recommended. The Post Office does a fine job of delivering packages but glitches do happen and shipments can be lost or damaged. Insurance covers you against such a loss.
Back to Top
---
---
If you don't insure and your shipment is lost or damaged it's your loss.
---
Our Guarantee
All Q-Car products are guaranteed and we will repair anything found to be defective in workmanship or materials. All DRIVES manufactured by Q-Car are covered by a ONE YEAR warrantee. We are not obligated to repair items damaged in shipping - and we encourage you to insure your shipments. If you receive merchandise that is damaged in transit and the package has an insurance tag on it contact your nearest Postal Service representative for instructions on how to handle your claim. If you did not insure your shipment there is nothing we can do. In no case should the item be returned without first contacting us. If you have any difficulty with your insurance claim we will help you process it. Returning items damaged in shipping unless you are directed to do so by either USPS or Q-Car will negate any damage claim we may have with the carrier.
Should any product need service we will repair or replace anything found defective in workmanship at no charge - We will pay shipping costs. Truck repair is limited to one year from the date of purchase. If the damage is the result of normal wear and tear, accident, misuse or abuse we will repair the item for a nominal charge and you are responsible for all shipping costs. Small items, such as fragile white metal parts will be replaced at no charge regardless of the cause of damage.
To obtain service we ask that you write to us first to explain the problem. Please do not return items without first writing. We will direct you as to what course of action to take. Special order items are not returnable, except for warrantee service. Items bought through dealers, requiring service, require a sales receipt, and if bought direct require proof of purchase (cancelled check or Q-Car invoice number.) Items bought at flee markets or auctions are not returnable.
See our Truck Repair page for the cost of repairing items out of warrantee.
---
---