| | |
| --- | --- |
| The History of Q-Car | |
Q-Car was established in the Spring of l972 to manufacture trolley, and rapid transit models from the New York City area. Until that time no rapid transit models from any city had ever been produced, and only a few trolley models from the New York area had been made.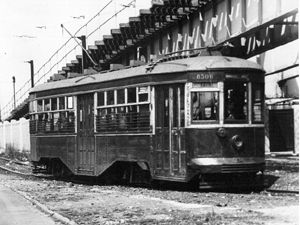 Our first model in O Scale (1/4" = 1') was the 8000 series Brill Peter Witt that ran in Brooklyn. This was followed by several Chicago models including the Chicago Rapid Transit 4000 Steel Elevated car. Our next model brought us back to New York in the form of the 800 series Manhattan Elevated (IRT) open gate car.
As the demand for models grew so did the demand for detail parts to complete these models. No companies manufactured seats, or the many different pieces of equipment found on these very distinct cars. Most of the railroad modeling until that time, with some exceptions, dealt with mainline railroads. Trolleys and rapid transit cars operated in distinct transit modes, and required very distinct equipment. Trolleys ran down streets, el cars operated on steel structures over those streets and in some cities rapid transit cars ran under the streets.
In an effort to give our customers an even more complete model in l975 we began to manufacture drive systems for our models. The wheel assemblies (better known as "trucks") that were used on these cars were as distinct as the cars themselves. In some cases they were built by the same company that built the car. Names such as J. G. Brill, Standard, St. Louis, Baldwin, Laconia, Clark and General Steel Industries all built trucks. We continued to produce a great a variety of trucks to meet the needs of our customers. They could build the Manhattan El Car and know that we could provide the St. Louis #50 trucks originally used under these cars. In scale model railroading being exact is important. Using just any part or sub-assembly is not the way to do things.
The materials used to manufacture the various products we make differ depending on how they will be used. Because of their size cars are cast in a tooling resin that contains a high proportion of steel. If you leave an unpainted car in the rain long enough it will rust! Most of the small parts such as vents, tanks, seats and other interior or underbody items are cast in a pewter type alloy. Other small items such as headlights and trolley poles, horns and marker lights are cast in brass. Gears, worms and pulleys used in our drives' systems are machined in bronze (gears), steel (worms), and brass (pulleys).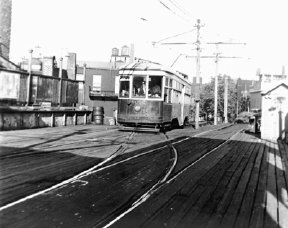 In April of l984 we again returned to Brooklyn and produced the South Brooklyn Railway locomotive #6 and #7. In the intervening years between the 800 Series Manhattan car and the SBRWY locomotive we produced a variety of cars from such companies as the Chicago Rapid Transit, Philadelphia Rapid Transit, Boston Elevated Railway, Chicago Surface Lines and Connecticut Company. At the beginning of l993 we introduced the New York City Transit Authority (IRT Division) Rl7, our most ambitious project to date. This museum quality model includes all the interior paneling, seats, motorman's cab and controls. It has 60 grab straps and all the correct ceiling detail; we even modeled the thermostat above the motorman's door!
Q-Car has built its reputation as a company who stands for quality and service to its customers, and has continued to do so since 1972. The year 2023 marks the fifty First year we have been supplying the traction hobby. A special thanks is due to all our loyal customers who have supported our efforts throughout the years.
Our credo remains the same - if you are not satisfied, we are not satisfied.
Designed by Quentin D. Carnicelli