| | |
| --- | --- |
| Links | |
---
davesrailpix.com Dave Mewhinney's web site contains hundreds of photos nicely organized by line. Mostly traction lines, but railroad is also represented there. If you are scratch building this site is a must for you. A great reference source.
New York York Model Transit Association
Bay State Society of Model Engineers (BSSME) - Roslindale Club - Boston, Ma.
Brian Weisman - Jason's Brass Poles
Phil O'Keefe - CSL Layout & Models - Page 1
Phil O'Keefe - CSL Layout & Models - Page 2
William Flatt O Scale Traction Sideframes and parts with a Canadian emphasis - Email only.
Custom Traxx - George L Huckaby HO, O and 1:50 scale decals.
East Penn Traction A page of Trolley Car Plans from Arthur Duncan that can be downloaded (PDF Files).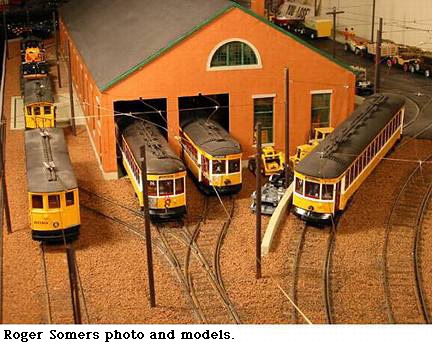 Webmasters, to be listed here please email us your link. You must be a traction related organization, and we reserve to right to restrict any listing we deem inappropriate.